NSF-sponsored Research Experience for Undergraduates (REU) Summer Program
Exciting projects will address diverse topics in Microbiology. Please join our program and enjoy the first-rate UGA research and recreational facilities.  Participants will each receive a $5175 stipend in addition to a $500 food allowance for the summer.  Housing and most travel costs will also be covered. Students will stay in air-conditioned dorms on campus.
The application deadline is Feb. 1st 2019.
The Microbiology Department of the University of Georgia in Athens (UGA) will provide an intensive, 9 week hands-on laboratory research program for 10 undergraduates for Summer 2019.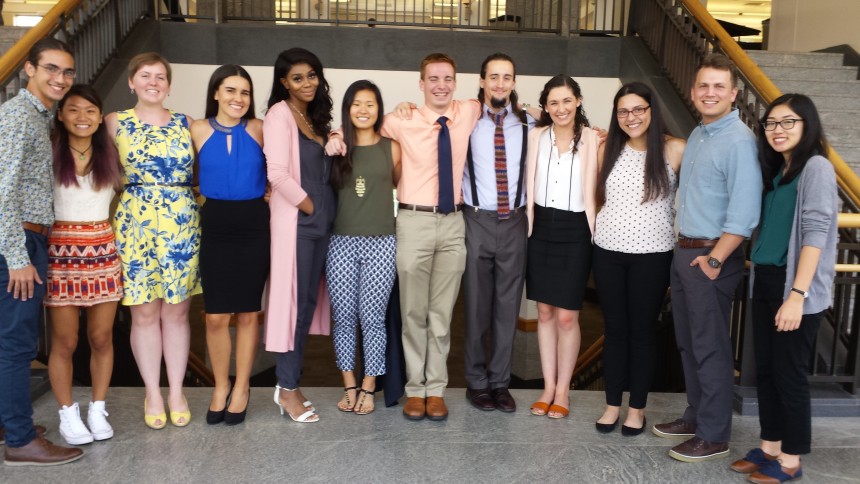 Funded by the National Science Foundation and the University of Georgia, the program (REU Site: Molecular and Synthetic Microbiology) will run tentatively (we will confirm these dates soon) from Mon May 20th - Sat July 20th, 2019. Students from institutions with limited research opportunities in Microbiology, minorities, and deaf/hard-of-hearing students are strongly encouraged to apply.  Accommodations and Support Services for Deaf/Hard of Hearing Participants.
REU participants will conduct independent projects with supervision. A wide variety of research topics will address the diverse functions of bacteria, archaea, fungi, and other microbes. State-of-the art techniques will be used in interdisciplinary approaches that combine knowledge from the fields of Genetics, Biochemistry, Physiology, Molecular Biology, Cellular Biology, and Ecology.
Participants will be able to take advantage of the excellent research and recreational facilities at UGA.
Click here to apply!  The application deadline is Feb. 1st  2019.  Along with your application, please send transcripts (make sure to remove any sensitive information) and also 2 Letters of Recommendation (pdf format if possible) to applyreu@uga.edu.
The NSF requires that participants must be:
1.  undergraduates (cannot have graduated with a Bachelors degree before the program begins)
2.  citizens or permanent residents of the United States or its possessions.