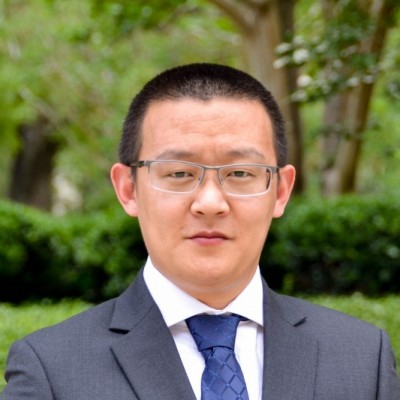 Postdoctoral Research Associate
Contact Info
Office:
204 Biological Sciences Building
Youbao Zhao is a postdoctoral research associate in Dr. Xiaorong Lin's laboratory in Department of Microbiology at University of Georgia. Youbao Zhao received his PhD degree in Biochemistry and Molecular Microbiology from Institute of Microbiology, University of Chinese Academy of Sciences (UCAS). As a Ph.D. candidate, he was awarded UCAS Excellent Students Awards. Youbao joined the Lin lab as a Post-Doctoral Fellow in February 2014 and switched his focus from bacteria to fungal pathogens. His research interests include the mode of actions of long non-coding RNAs (lncRNAs) in regulating cryptococcal morphogenesis and the molecular mechanism of environmental signal sensing and response in Cryptococcus neoformans. Moreover, he also is interested in how meiosis contributes to cryptococcal infection and dissemination in the host.
Research
Selected Publications

Selected Publications:

Xu, X. #, Lin, J.#, Zhao,Y., Kirkman, E., So, Y., Bahn, Y., & Lin, X. (2017). Glucosamine stimulates pheromone-independent dimorphic transition in Cryptococcus neoformans by promoting Crz1 nuclear translocation. PLoS Genet, Accepted.

Gyawali, R., Y. Zhao, J. Lin, Y. Fan, X. Xu, S. Upadhyay & X. Lin, (2017) Pheromone independent unisexual development in Cryptococcus neoformans. PLoS genetics 13: e1006772.

Chacko, N.#, Y. Zhao #, E. Yang, L. Wang, J.J. Cai & X. Lin, (2015) The lncRNA RZE1 Controls Cryptococcal Morphological Transition. PLoS genetics 11: e1005692.

Guo, D.#, Y. Zhao # & K. Yang, (2013) Coordination of glycerol utilization and clavulanic acid biosynthesis to improve clavulanic acid production in Streptomyces clavuligerus. Science China. Life sciences 56: 591-600.

Zhao, Y., S. Xiang, X. Dai & K. Yang, (2013) A simplified diphenylamine colorimetric method for growth quantification. Applied microbiology and biotechnology 97: 5069-5077.

Peng, Y., Y. Luo, T. Yu, X. Xu, K. Fan, Y. Zhao & K. Yang, (2011) A blue native-PAGE analysis of membrane protein complexes in Clostridium thermocellum. BMC Microbiol 11: 22.