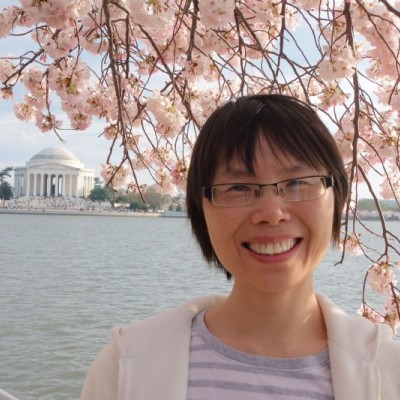 Gene E. Michaels Professor in Medical Mycology
BWF Investigator in Pathogenesis of Infectious Disease
Contact
Xiaorong.Lin@uga.edu
Office:
208 Biological Sciences Building
Research in Lin laboratory focuses on medical mycology: We study the molecular mechanisms of fungal pathogenesis and microbial communication and development. We primarily use two diverged fungal pathogens in our investigation: Cryptococcus neoformans and Aspergillus fumigatus. The long term goal of our research is to seek better approaches for treating fungal diseases and to advance our basic knowledge of eukaryotic microbiology.
Highly motivated individuals with strong interests in fungal biology and pathogenesis are encouraged to send your request about potential positions in Lin lab to Xiaorong.Lin@uga.edu (technician/research associate, postdoctoral fellow, graduate student, or undergraduate researcher).   
Education:
Ph.D. in Fungal Genetics and Molecular Biology (Plant Biology department), University of Georgia (2003)
Master of Engineering in Chemical Engineering, Dalian Institute of Chemical Physics (1999)
Bachelor of Engineering in Chemical Engineering, Dalian University of Technology (1996)