Microbiology Advising Office Contact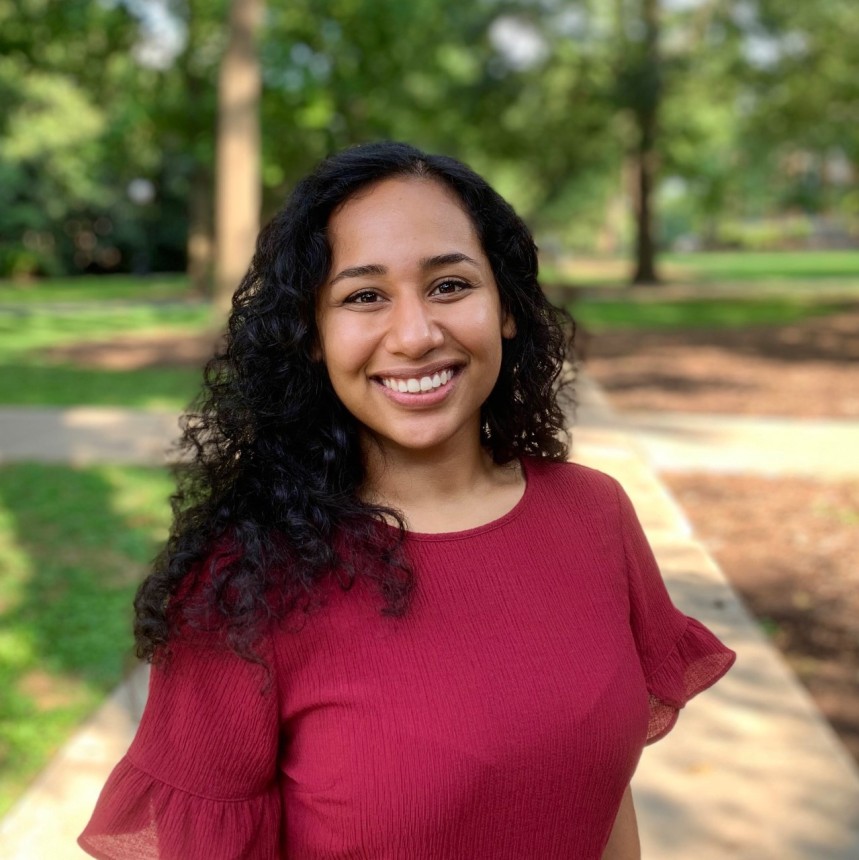 Yadira Castillo yadira.castillo25@uga.edu is an undergraduate advisor for the Biology and Microbiology departments at UGA. Originally from Marietta, GA, she is a Franklin College/Mary Frances Early College of Education alum, and holds both an AB in Spanish and a BSED in World Language Education. She is also currently working towards becoming a Double Dawg, with an MA in Spanish Literature. 
Prior to joining the advising world at UGA in June of 2019, Yadira also served as a TA for undergraduate Spanish courses. As a Franklin College advisor, she hopes to encourage students to explore the many options and opportunities to grow and learn offered at UGA. 
For advising with Ms. Castillo, please make an appointment using SAGE.
All students majoring in Microbiology are required to meet with an academic advisor at least once per academic term in order to be advised for the major and cleared for registration.  Undergraduate Microbiology majors are advised in the Microbiology Department once they have completed 60 hours of coursework.  Advising appointments can be scheduled directly with the Microbiology advisor usually after the 3rd week of the semester by using SAGE (Student Advising and Guidance Expert). Prior to 60 hours, students are advised in Franklin College's Office of Academic Advising in Memorial Hall. Students who have not yet earned 60 hours are still welcome to contact the departmental advisor with questions and to request an appointment to discuss the major.  Please note: the departmental advisor cannot clear students who are below 60 hours, those who are assigned to other advisors, nor those who have not declared the Microbiology major.  Students who wish to declare Microbiology may do so on ATHENA (UGA's student information system). 
Microbiology Listserv
The Microbiology Listserv sends out information about new classes, scholarships, information sessions, internships, jobs, information on the Undergrad MIBO Graduation program, as well as many other opportunities for students. If you currently have 60 hours and have not been receiving departmental emails, please contact yadira.castillo25@uga.edu to be added to the Microbiology Undergraduate Listserv.
Graduation Checks
If you are a Microbiology major with over 80 hours, you are eligible for a graduation check.  During a graduation check, a graduation advisor will look over your degree audit to make sure that you are on track to graduate during your preferred graduation date.  To schedule a graduation check, please email Rebecca Jeffers at rjeffers@uga.edu or call (706) 542-1522. 
If you plan to graduate F2020, you must apply to graduate in ATHENA. 
Overrides
If you need a pre-or co-requisite override, please email Ms.Yadira Castillo yadira.castillo25@uga.edu with the following four items:
(1) your full name, (2) 81 number, (3) the course and/or semester for which you want to register, and (4) the reason for the override.  Overrides are subject to departmental approval.