Welcome to our Graduate Program
The Microbiology Department offers programs of advanced coursework and individual research leading to the MS and the PhD degrees. Our programs allow students latitude in pursuing their interests, but are designed to emphasize the Department's principal areas of strength.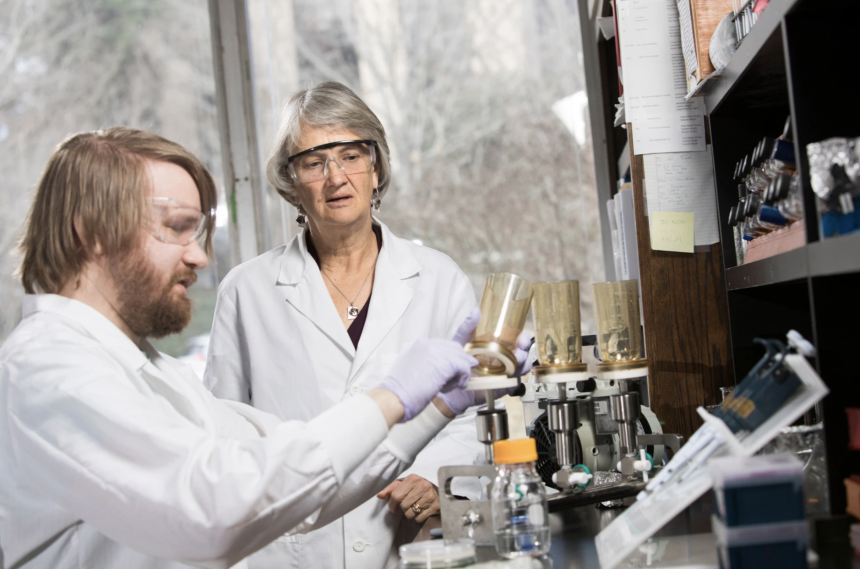 Our graduate program  encompasses a variety of departments, disciplines, and experimental approaches.  Our students study microorganisms as basic biological models, as industrial and agricultural tools, and as major players in the environment and human health.
What is it like to be a Microbiology Graduate Student? 
PhD Student, Alyssa Baugh's take on microbial technology
Program Information and Resources
Graduate Degree Programs
Detailed information about our graduate degrees including the MS and PhD degrees.
Our students graduate prepared for careers in research and/or teaching in academia, industry, or the government.   Our program provides a competitive stipend, tuition waivers and subsidized healthcare. In addition students enjoy a quality life with a low cost of living compared to many college towns which enriches their life outside of their academic pursuits.
How to apply
Find application procedures for both the MS and PhD programs
Graduate Courses & Course Schedules
See all course descriptions and up to date course schedules
Syllabi
Access syllabi for current and past Microbiology courses.
Graduate Student Handbook
The handbook outlines current complete degree requirements for a graduate degree in Microbiology from UGA.
Current Graduate Students
See a listing of our current graduate students
Careers
Several career academic, private, and public pathway resources
Graduate Student Calendar of Events
UGA and Department events that may be of interest to graduate level students