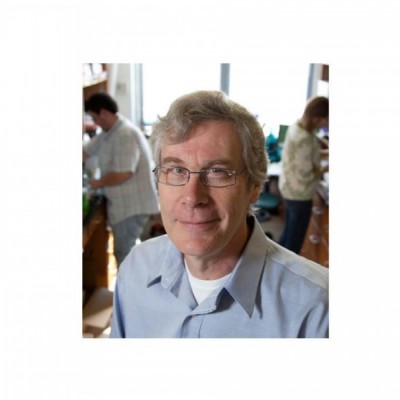 Contact Info
Office:
541 Biological Sciences Building
William "Barny" Whitman received his PhD in 1978 from The University of Texas at Austin with Bob Tabita studying the enzyme RuBisCO from Rhodospirillum rubrum.  He continued his research on autotrophic prokaryotes during his postdoctoral studies with Ralph Wolfe at the University of Illinois at Urbana. He joined the Department of Microbiology at the University of Georgia in 1982 where his laboratory studies free-living prokaryotes of environmental importance. His research attempts to understand the physiological, molecular biological and biochemical basis for the ecology and systematics of prokaryotes. This integrated approach has been applied to the methane-producing archaeon Methanococcus, the marine roseobacteria, and soil bacteria.  Since 2006, he has served as Director of the Editorial Office for Bergeys Manual Trust and has worked on the 2nd edition of Bergey's Manual of Systematic Bacteriology, volumes 3-5, and the new online journal Bergey's Manual on Systematics of Archaea and Bacteria. One goal of this work is to reconcile the taxonomy with the phylogeny and understand the biological basis for the prokaryotic groups
Education:
BS, 1973, Dept Biological Sciences, State Univ of New York at Stony Brook
PhD, 1978, Dept Microbiology, Univ of Texas at Austin.  Advisor: F. Robert Tabita
Postdoctorate, 1978-1982, Dept Microbiology, Univ of Illinois, Advisor: Ralph S. Wolfe
Research

Research Interests:

Prokaryotes are the dominant form of life on earth, representing an enormous biomass and number of individual cells. They are so diverse that it is misleading to give them a common name. In one way, they are really just what are left after the familiar plants, animals, fungi and protists are named. Nevertheless, they are the engines that make the biosphere and the ancestors to all modern life.  Their evolution established the central plan for the living cell and shaped the biogeochemistry of the planet.  Research in our laboratory uses an integrated approach to understand the nature of free-living prokaryotes. We believe that studying the ecology, systematics, physiology, biochemistry, and molecular biology together provides the best understanding for microorganisms. Likewise, the history or evolution of an organism provides insight into the modern organism. We have used these approaches to study the carbon and sulfur metabolism of the methane-producing archaeon Methanococcus, the sulfur metabolism of the marine alphaproteobacterium Ruegeria, and the impact of agriculture on soil bacterial communities.
Of note:
Supervising Editor, Bergey's Manual Trust, 2006-present
Editor, Archaea, 2013-present